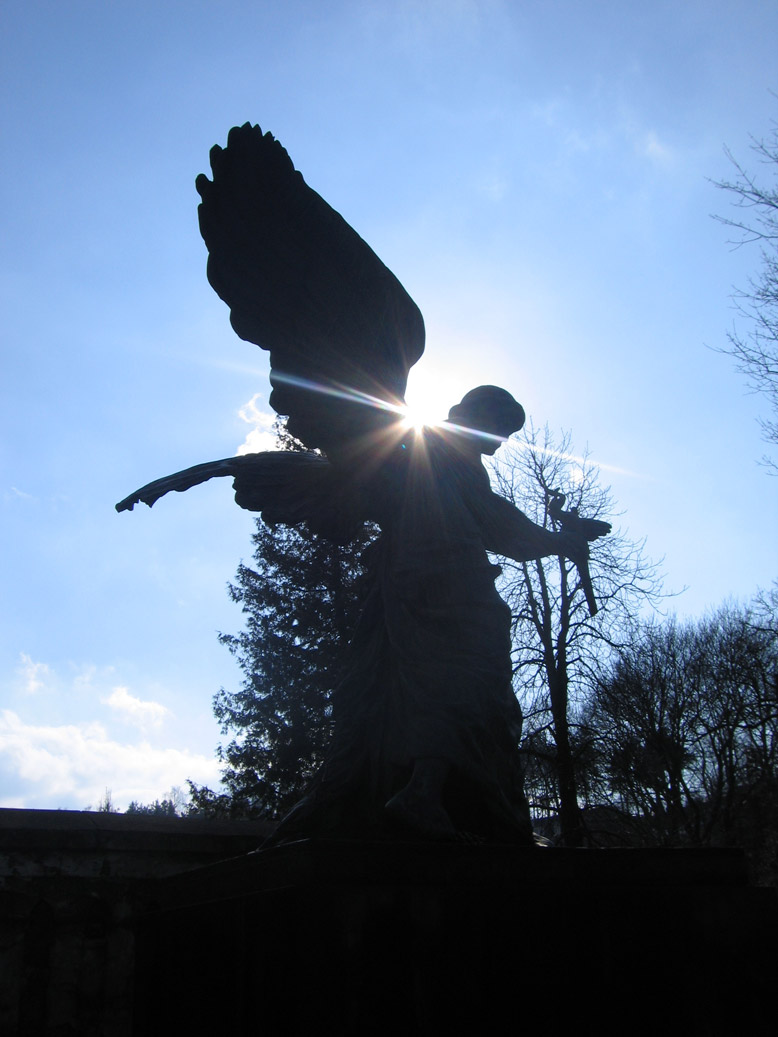 'Rasos Angel', &copy Arz 2007, Public Domain.
"This is my most powerful and emotional song to date. It explores the sorrow and healing experienced by the passing of a loved one. Originally written for my mother, I wanted to share the feelings of losing someone so important in your life. It is intended as a song of hope, firm in the belief that they are in a better place and somehow, somewhere, someday you will meet them again and re-ignite your love for them.
This version of the song is beautifully sung by Rosanna Rigby and backed by the power of the 'Sapphire Blue' choir. It is dedicated to the memory of Rachel Rogers."
Phillip Allan, 17th July 2016
This recording of the song 'Resting In The Arms Of Angels' was originally commissioned in the UK by the Greater Manchester branch of the charity SSAFA (Soldiers, Sailors, Air-Force Association) featuring Rosanna Rigby and the 'Sapphire Blue' choir. SSAFA was established in 1885 helping the families of HM Forces, Veterans and their dependants.
SSAFA Tameside Choir Sapphire Blue are more than a choir, they are SSAFA fundraisers who help the SSAFA welfare cases. It is the brainchild of SSAFA Greater Manchester and SSAFA Tameside PR Officer Christina V Howard. She said we are all volunteers and freely help Homeless Veterans. Christina was heartbroken at the high rise of needy cases and decided to produce a SSAFA album. Searching a whole year for songwriters to especially write original songs and out of a vast number of composers, she discovered and chose Phillip Allan. Christina said he writes from the heart and his beautiful soul describing exactly what I was looking for. During this period she formed the choir from the families of HM Forces, supporters and veterans. There is even a World War One veteran in the Sapphire Blue Choir.
Rosanna Rigby sings the lead vocal and this song is especially dedicated to the beautiful young lady Rachel Rogers who sang in this album and suddenly died. Christina says 'Resting In The Arms Of Angels' is a special song as we all have lost loved ones. She especially thanks Phillip for writing this great song. We all did this album free and every penny raised goes to SSAFA Urgent Cases. Special thanks to our SSAFA Tameside Secretary, Daniel Millan who works tirelessly with the caseworkers and daily helping homeless veterans.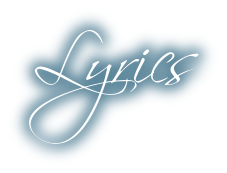 Seems so many days since you went away I miss the thought of you my heart hungers for you Though you're no longer here I still feel you near My soul's aching for you remembering all you'd say and do I know, I know you're there for me And it shows, I say a prayer and you're here with me Someday I pray, We'll be together again Resting in the arms of angels
Seems funny I know how my love still grows I feel you're here with me living in my memory Until we next meet on an un-named street I'll live my life for you make you proud as you'd want me to I know, I know you're there for me And it shows, I say a prayer and you're here with me Someday I pray, We'll be together again Resting in the arms of angels
And with your passing my life fell apart You said don't grieve but it took time to heal my heart
I know, I know you're there for me And it shows, I say a prayer and you're here with me Someday I pray, We'll be together again Resting in the arms of angels Someday I pray, We'll be together again Resting in the arms of angels Resting in the arms of angels
Copyright © Phillip Allan 2012
SSAFA Greater Manchester
Christina Howard
Rosanna Rigby
The Sapphire Blue Choir
Sheila Gott
Phil Reynolds
Tony Denmade
Phil Dennett
Esher Studios
Hop Pole Studios
Tameside Centre for the Performing Arts
Publicdomainpictures.net
Wikimedia Commons