Welcome To Our Website
The High Altar - St Francis Church
Palm Sunday - The Passion of the Lord Sunday 14th April 2019
Easter Sunday Sunday 21st April 2019
The community of Friars at St. Francis of Assisi, Chester would like to wish all parishioners and visitors a very happy and Holy Easter.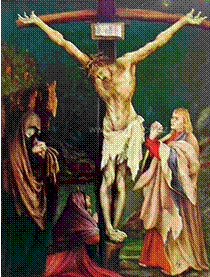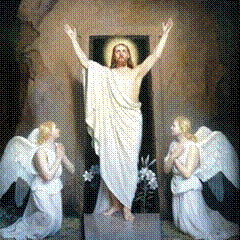 ---
About Us
Welcome to one of Chesterís oldest Roman Catholic Churches, St Francis of Assisi. Set in the heart of Chester City Centre, near the Grosvenor Museum and Race Course, it was originally built for the Order of Friars Minor Capuchin. The construction of St Francis Church began in 1862 and was finally finished in 1875. It is now a thriving city Catholic Church serving a wide community over the Chester area.
Visiting Catholics and non Catholics from all over the world are always welcome. Have a look at our mass times and be sure to say hello to the Brothers after the mass. We look forward to meeting you.
---
Contact Us
The Brothers
Brother Jarek (Guardian and Parish Priest)
Brother Patrick (Vicar)
Brother Adrian
Brother Jim
Brother Jinson
Brother Andrzej Derdziuk OFM Cap. [with us 17th December 2018 Ė June 2019]

Email

stfrancis.chester@gmail.com

Telephone

01244 351331

Postal Address

St Francis of Assisi RC Church
Grosvenor Street
Chester
Cheshire
CH1 2BN

---

Sunday Mass Times

Saturday 6:30pm - Vigil Mass
Sunday 8:00am
Sunday 9:45am - Family Mass (Including Children's Liturgy)
Sunday 12:00pm - Polish Family Mass
Sunday 4:30pm - Polish Mass

Saturday and Weekday Mass Times

Saturday 12:00pm
Monday 12:00pm
Tuesday 12:00pm
Wednesday 12:00pm
Thursday 12:00pm
Friday 12:00pm

---

Confession - The Sacrament of Reconciliation

Friday 11:00am - 12:00pm
Saturday 11:00am - 12:00pm
Saturday 4:00pm - 4:30pm
Confessions available on request. As long as there is a Priest available within the Friary the sacrament of reconciliation can be heard any time by going to the green door in the car park.

Eucharistic Adoration

Friday 11:00am - 12:00pm
Friday After 12:00pm Mass until 3:00pm
Saturday 11:00am - 12:00pm

The Rosary

The custom of praying the Rosary as a family is encouraged. In our Parish the Rosary is recited before the 12:00pm Mass at 11:30am, Monday to Thursday. All are welcome and invited to join in.

Sacraments

Baptism and Marriage Sacraments are available after consultation with the Parish Priest.

---

Easter 2019 Services at St Francis, Chester

Maunday Thursday - 18th April

11:00am - 12:00 Noon - Confessions
7:00pm - Mass of The Lordís Supper and Watching at the Altar of Repose
10:30pm - Night Prayer

Good Friday - 19th April

10:30am - Stations of the Cross
3:00pm - Celebration of The Lordís Passion
7:00pm - Celebration of The Lordís Passion in Polish

Holy Saturday - 20th April

11:00am - 12:00 Noon - Confessions
2:30pm - 3:30pm - Blessing of Food (Polish)
7:30pm - Easter Vigil

Easter Sunday - 21st April

8:00am - Mass in English
9:45am - Family Mass in English
12:00pm - Family Mass in Polish
4:30pm - Mass in Polish

Easter Monday - 22nd April

10:00am - Mass in Polish
12 Noon - Mass in English

---

St Francis Repository

The repository has stocked up on a new range of gift ideas and cards. All purchases go towards the upkeep of the Church and helping our Parish community.

There is a wonderful selection of beautiful gifts, cards, pictures, candles, rosary beads and ornaments for sale at very reasonable prices.

Why not come along and have a look and buy someone special a present here!