Welcome To Our Website
The High Altar - St Francis Church
---
Public Worship Resumed From Saturday 4th July 2020
My Dear Parishioners
I am so happy to inform you that as from Saturday 4th July we are allowed to celebrate the Most Holy Eucharist in our Church with the participation of the faithful. The time for Masses will be the same as it was before the lock down:
Sunday Mass Times
Saturday 6:30pm - Vigil Mass
Sunday 8:00am
Sunday 9:45am - Family Mass
Sunday 12:00pm - Polish Family Mass
Sunday 4:30pm - Polish Mass
Saturday and Weekday Mass Times
Saturday 12:00pm
Monday 12:00pm
Tuesday 12:00pm
Wednesday 12:00pm
Thursday 12:00pm
Friday 12:00pm
There are some instructions from the Bishops Conference of England and Wales:
There will be no singing during the Mass and no Bidding Prayer
There will be no offertory procession
The collection baskets will be placed at the back of the Church
The Mass Books will not be available
We will be obliged to keep a safe distance so half of the benches will be not available for sitting but we will put out more chairs
If the number of people inside the church increases, then the two metre distance will be reduced to one metre plus according to the government guidelines
Please bring your own masks to cover your mouth and nose
Please bring your own antibacterial gel if you need to use one
God bless you with his Peace
Br Jaroslaw Konopko OFM Cap Parish Priest
---
Archbishops' Letter on Resumption of Collective Worship
Thursday, June 25th, 2020 @ 10:31 am
A Message from the Metropolitan Archbishops of the Catholic Church in England regarding the resumption of collective worship in England can be read at: www.cbcew.org.uk
---
Nineteenth Sunday in Ordinary Time Sunday 9th August 2020
Cycle A 1 Kings 19:9.11-13; Ps 84; Romans 9:1-5; Mt 14:22-23
The gospel highlights the importance of faith and prayer in the following of Christ. When Peter accepted the Lord's invitation to come to him across the waters he was takin a risk – it was a leap in the dark, a journey into the unknown. Likewise, we have been invited by Christ to leave our relative security and follow him with conviction and courage through the storms and trials of life. When confronted with stress and pressure of various kinds we are very much like Peter and can identify with his temptation to despair. A sudden turn of events in life and we are faced with storms which threaten the peace and security of our families and homes. At such moments our faith fails and we need to hear those encouraging words of Christ, 'Don't be afraid.'
Life is a perilous journey and we need the help of Christ to guide us to our true destination. Peter's mistake was that he turned to Jesus in real prayer only in a moment of crisis when he was paralysed by fear and in danger of drowning. There is a lesson for all of us who tend to forget about God when all is going well and who only become serious about prayer when problems and tragedies arise. The saying, 'All we can do now is to pray,' betrays an attitude which regards prayer as a last resort when all else fails. Christ is prepared to help us at all times and not just in our hour of desperation. If we turn to him in all the circumstances of our lives he will show us how different his presence makes everything.
---
Shrewsbury Cathedral Online Services
Here is a link to the online masses and services: Shrewsbury Cathedral Webcam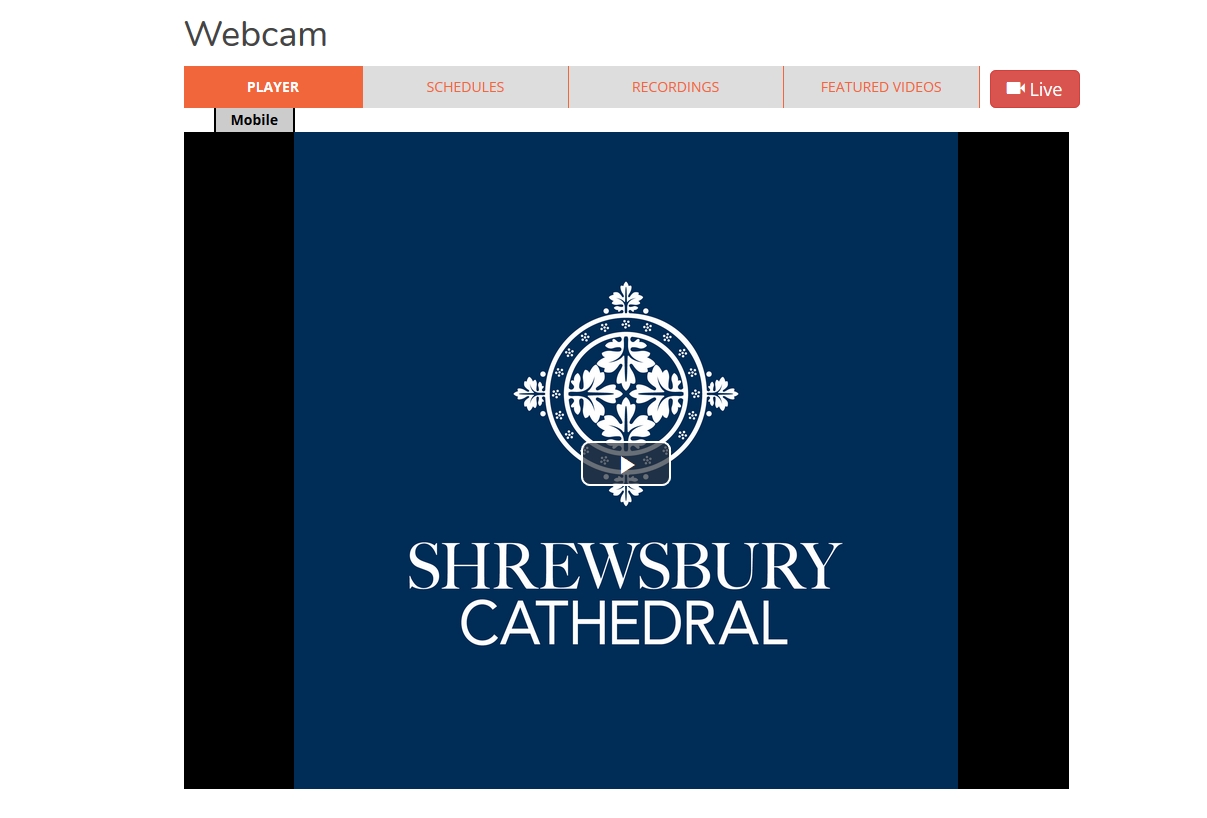 Prayer for an Act of Spiritual Communion
My Jesus, I believe that you are in the Blessed Sacrament
I love you above all things, and I long for you in my soul
Since I cannot now receive you sacramentally, come at least spiritually into my heart
As though you are already there, I embrace you and unite myself entirely to you;
Never permit me to be separated from you, Amen.

---

About Us

Welcome to one of Chester's oldest Roman Catholic Churches, St Francis of Assisi. Set in the heart of Chester City Centre, near the Grosvenor Museum and Race Course, it was originally built for the Order of Friars Minor Capuchin. The construction of St Francis Church began in 1862 and was finally finished in 1875. It is now a thriving city Catholic Church serving a wide community over the Chester area.

---

Contact Us

The Brothers

Brother Jarek (Guardian and Parish Priest)
Brother Patrick (Vicar)
Brother Adrian
Brother Jim
Brother Jinson

Email

stfrancis.chester@gmail.com

Telephone

01244 351331

Postal Address

St Francis of Assisi RC Church
Grosvenor Street
Chester
Cheshire
CH1 2BN

---

Confession - The Sacrament of Reconciliation

Confessions available on request. As long as there is a Priest available within the Friary the sacrament of reconciliation can be heard any time by going to the green door in the car park.

Sacraments

Baptism and Marriage Sacraments are available after consultation with the Parish Priest.