St Francis Church Feast Days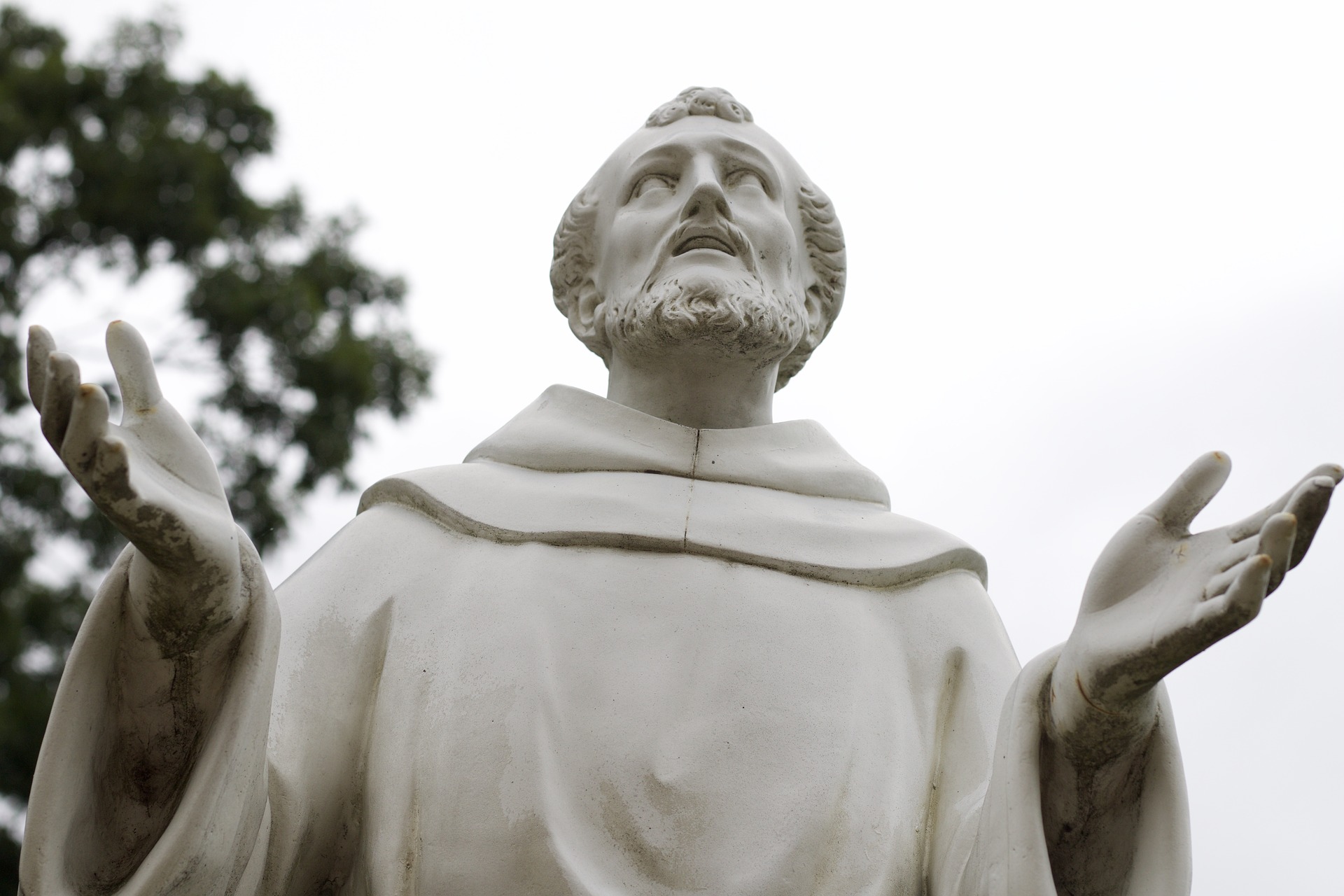 St. Francis of Assisi (4th October)
This is the full Feast Days listing for 2021 which is used to populate the monthly Feast Days listing on the 'News' page.
The 'Feast Days' listing has been extended to include an additional feature. Wherever the name is underlined just click on the name to open up all the information from Wikipedia on the feast day.
Try this now by clicking on 'St Francis of Assisi' underneath his picture.
Select A Month To View
[January] [February] [March] [April] [May] [June] [July] [August] [September] [October] [November] [December]
---
January 2021
| Date | Feast Day (click on the name to find out further information) |
| --- | --- |
| | |
| Friday 1st January | Solemnity of Mary, Mother of God |
| Saturday 2nd January | St. Basil The Great Bishop, c330 – 379 |
| | St. Gregory Nazianzen Bishop, c329 – 389 |
| Monday 4th January | St Elizabeth 1271 - 1336 |
| Tuesday 6th January | St John Neumann Bishop, 1811 - 1860 |
| Wednesday 6th January | Epiphany of the Lord |
| Thursday 7th January | St Raymond of Peρafort Priest c1175 - 1275 |
| Sunday 10th January | The Baptism of the Lord |
| Tuesday 12th January | St. Aelred of Rievaulx Abbot, c1110 – 1167 |
| Wednesday 13th January | St. Hilary Bishop, c315 - 368 |
| Sunday 17th January | St. Anthony Abbot, c251 - 356 |
| Tuesday 19th January | St. Wulstan Bishop, c1008 - 1095 |
| Wednesday 20th January | St. Fabian Pope, 236 - 250 |
| | St. Sebastian Martyr, cAD 256 – 288 |
| Thursday 21st January | St. Agnes Virgin Martyr, c291 – c304 |
| Friday 22nd January | St. Vincent Deacon, Martyr, 3rd century - c304 |
| Sunday 24th January | St. Francis de Sales Bishop, Doctor of the Church, 1567 – 1622 |
| Monday 25th January | The Conversion Of St. Paul Apostle, AD 34–37 |
| Tuesday 26th January | St. Timothy Bishop, Martyr, cAD 17 - cAD 97 |
| | St. Titus Bishop, 1st century AD - 96 or 107 |
| Wednesday 27th January | St. Angela Merici Religious Educator, 1474 – 1540 |
| Thursday 28th January | St. Thomas Aquinas Priest, Doctor of the Church, c1224 – 1274 |
| Sunday 31st January | St. John Bosco Priest, c1815 - 1888 |
| | |